Posted by
jomad
on
November 07, 2013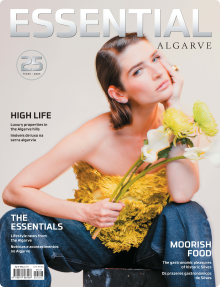 bimonthly
Established in 2000, Essential Algarve is the leading lifestyle magazine on Portugal's south coast. With a focus on luxury living, the magazine is bilingual with texts in English and Portuguese, targeting the more affluent segment of the local and international population along with visiting tourists and investors.
News Stories
It has taken 10 long years, but Robert...
Startup Portimão, the 'business...
Portimão was the top voted municipality...